We often get messages asking how to convert dead arcade cabinets over to working Pi-fed units, there are quite a few ways, to do it some with minimal fuss, some with full transplants, whatever you choose to do, the monitor is the one thing you either keep and realise it does NOT do HD and utilise the shit out of it, or replace it, in the case of this image, we are keeping the CRT monitoring and enjoying it with CyClairs "RetroPie Evo" the 100% CRT Image – 15 Killa Hurtz…
The above video is in French, but you can see most of the image is in English, and its easily changed over to English menus from the settings, there is also a great guide (also in French) from CyClair HERE
*Mame (Capcom + Cave)
*NeoGeo
*Master System
*Megadrive
*32X
*Nes
*Snes
*PC Engine
*Playstation
*Collection Cave
*Collection Fatal Fury
*Collection KOF
*Collection Metal Slug
*Collection Samurai Shodown
*Collection Street Fighter
Tested and verified under RPI3B and B +. This image is also 2B, 3A compatible, but not tested. You can use this image with the following gear:
RGB-pi
VGA666
PI2Scart
Jamma-RGB-pi
Pi2Jamma
Basically you will be on Pi2Jamma. To modify this, you will have to go to CRT then RGB Cable Selector and simply select your type of gear. Once your PI has restarted, you're good to go.
---
| | |
| --- | --- |
| RELEASE NAME: | [32gb]-Retropie.Evo.CRT.Image-CyClair |
DOWNLOAD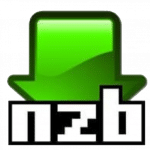 Highly advise using USENET  (NZB) to download this, it'll come SCREAMING down your line if you use one of our approved UseNet suppliers – see this page for more information. Note if your usenet (nzb) client is claiming there is a password then you need to use a different client – we DO NOT share password protected archives unless otherwise informed.
If using torrent we highly recommend using TIXATI on larger images as can handle large chunks BIGGER and FASTER!!