Who is SICKinTHEhead? Some kinda legend thats whom!! He sent us links to a fully compiled Hyperspin Pinball (and arcade) build, whilst admitting its not something he built, just something "found on t'internet", its a dreamy mix!
"Hey guys, found this build out there on t'internet and thought it needed sending to my friends, The Punks, this is a a ready to Hyperspin Pinball Build with Arcade Games added for effect! Its something I have been using almost daily (I work security desk!!).  So this needs to be set up on the root of the F drive.

In the PINBALL SETUP folder , there are various scripts to change the number of screens, and 2k/4k HD settings and horz/vert stuff ! Also a MISC folder with various set up infos in.

To play simply visit F:\ARCADE and run Hyperspin !

Thanks fuckers!

–SICKinTHEhead"
| | |
| --- | --- |
| RELEASE NAME: | [400gb]-Big.Drop.PC.PinBall-SICKinTHEheads |
DOWNLOAD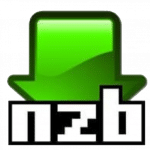 Highly advise using USENET  (NZB) to download this, it'll come SCREAMING down your line if you use one of our approved UseNet suppliers – see this page for more information. Note if your usenet (nzb) client is claiming there is a password then you need to use a different client – we DO NOT share password protected archives unless otherwise informed.
If using torrent we highly recommend using TIXATI on larger images as can handle large chunks BIGGER and FASTER!! 
NOTES ABOUT THIS PINBALL RELEASE (please read)
The Pinball packs shared on Arcade Punks would not be possible if it were not for the pack creators, but more importantly if it were not for the HUGE communities of VPinball enthusiasts who spend hours, days and even weeks creating the tables, painstakingly re-creating the artwork, motions, gameplay and animations. Pinball table "rips" are not as simple as ripping a cartridge/tape/disc/CD – whereby 9 times out of 10 you can use an application to rip it. Pinball tables are a case of reproducing psychical tables down to digital presence . Please check out 2 of the biggest dedicated passionate communities, VPFORUMS and VPUNIVERSE and actively get involved!