The ever-retiring Virtualman returns again, with an almost weekly release of some insane images, this time round though he has including a ROMS-FREE version much smaller than its 400gb downloadable counterpart, so basically if you have previous Virtualman releases just copy the ROMS over, if not then grab the 400gb loaded version…
Its worth noting there are SO MANY themes on this build, you'll see different videos with different themes, Virtualman has included a good array without the need to download more…Everytime you boot a new theme is loaded thanks to Hurstys Randomizer.
Still not sure?
Check out DrewTalks video below to see what he has to say about it…
DOWNLOAD
| | |
| --- | --- |
| RELEASE NAME: | [400GB]-Palladium.Retro Bliss.Playbox Pi-VirtualMan |
| | |
| --- | --- |
| RELEASE NAME: | BASE.ONLY.Palladium.Retro Bliss.Playbox Pi-VirtualMan |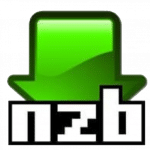 Highly advise using USENET  (NZB) to download this, it'll come SCREAMING down your line if you use one of our approved UseNet suppliers – see this page for more information. Note if your usenet (nzb) client is claiming there is a password then you need to use a different client – we DO NOT share password protected archives unless otherwise informed.
If using torrent we highly recommend using TIXATI on larger images as can handle large chunks BIGGER and FASTER!!