In this Video our friend UK Arcades checks out Yu-Gi-Oh! 5D's Duel Terminal by KONAMI – as released by MOHKERZ
Hi everybody! Happy new year, bonne année à tous!
Here is a new arcade game released, once again, in a playable state.
Game is in japanese, so it may not be fully enjoyable to everybody, but maybe someone will dump a US version, or an updated version…. let's hope…

Dump includes hacked exe and dlls, a Locale emulator, DxWnd settings, and a launcher taking care of path, cursors and other commands and settings to make the game portable & one-click.
So, to run the game, just extract the archive anywhere and run the LAUNCHER exe "AS ADMIN" (if not some patches may fail).
Note that there is 2 launchers atm, one for full widescreen and one for fullscreen but with 4:3 aspect ratio preserved.
Game has been tested and working pretty good under Win7 x64.

So have fun with this one – MOHKERZ 
YUGIOH Arcade Gameplay DEMO
As you can see in this screenshot, SERVICE MENU is working, settings are saved, and Google Translate on phone is very helpful 😉

[CONTROLS]
1 = COIN
2 = ??? button
5 = TEST button
6 = SERVICE button
SPACE = ACTION button / START
MOUSE = cursor
LEFT-CLICK = touch
[CAB HARDWARE INFORMATION]
CARD DISPENSER: this cab can dispense some yugioh cards, your computer can't… anyway the device is emulated to fool the game.
Don't play to much with it, as it is simply bypassed.
There is a FREEPLAY setting in SERVICE MENU that allows to fully disable it in-game.
CARD SCANNER: Yugioh Duel Terminal cards embed QRcodes and can be scanned by being placed face down on the cab front panel center.
Here some patches, made the thing work with my laptop webcam. Have some fun with yours.
There is a SERVICE MENU test screen that helps with that.
REAL-IO buttons:This cab has some buttons like SERVICE, TEST and COIN.
There is also a big ACTION button that is the main control button, and is mapped to SPACE.
Note: there is another button i did not found useful atm, but i mapped it to key 2.
TOUCH PANEL: This cab uses a touch screen, and that was the real "fun" here. Screen isn't even multi touch.
So i mapped the mouse to fully replace the touch screen, and left-click is the touch event.
Small bug:
Sometimes, input seems to be OFF, but everything comes back to normal quickly… need to debug more…
NETWORK: This might work if you intend to link computers, but i did not tried or fixed anything here.
–
Please note that files are modified and will not properly work on a REAL Yugioh Duel Terminal cabinet.
Special thanks to:
-DUCON:very-good: for his knowledge and his friendship.
-Manson for the logo design 😉
-the person that dumped and uploaded the files… come again…
-xupefei for his Locale emulator.
-ghotik for DxWnd.
-and some more that shared code ,advices & kindness…
| | |
| --- | --- |
| RELEASE NAME: | [KONAMI] Yu-Gi-Oh! 5D's Duel Terminal [READY2PLAY] |
DOWNLOAD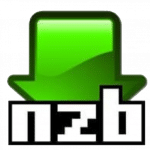 Highly advise using USENET  (NZB) to download this, it'll come SCREAMING down your line if you use one of our approved UseNet suppliers – see this page for more information. Note if your usenet (nzb) client is claiming there is a password then you need to use a different client – we DO NOT share password protected archives unless otherwise informed.
If using torrent we highly recommend using TIXATI on larger images as can handle large chunks BIGGER and FASTER!! 
IF ASKED FOR A PASSWORD WHEN EXTRACTING ITS "MOHKERZ" WITHOUT QUOTES!