CoinOps HQ and the main man himself (BP) are oozing out the PC CoinOp builds at a rapid rate, and they just get better and better every single time, currently up in the top of the  leader board is "Player 2" from CoinOps  a simple looking build with varying flavours; Player 2 and Player 2 Micro, as well as a couple of earlier "PLAYER" versions including Player Max and Player Micro – its worth noting these builds are not sent to wipe out the all new Retro Arcade 2 – just showcasing!
YouTuber and CoinOps Guru Pipmick shares with us setup, demonstrations and more in his sold video above!
DOWNLOAD
| | |
| --- | --- |
| RELEASE NAME: | CoinOps.Player.2 |
| | |
| --- | --- |
| RELEASE NAME: | CoinOps.Player.2.Micro |
| | |
| --- | --- |
| RELEASE NAME: | CoinOps.Player |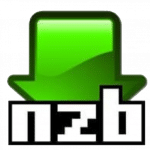 | | |
| --- | --- |
| RELEASE NAME: | CoinOps.Player.Max |
| | |
| --- | --- |
| RELEASE NAME: | CoinOps.Player.Micro |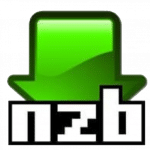 Highly advise using USENET  (NZB) to download this, it'll come SCREAMING down your line if you use one of our approved UseNet suppliers – see this page for more information. Note if your usenet (nzb) client is claiming there is a password then you need to use a different client – we DO NOT share password protected archives unless otherwise informed.
If using torrent we highly recommend using TIXATI on larger images as can handle large chunks BIGGER and FASTER!! 
NOTE: Files are UNALTERED – Arcade Punks do NOT edit or alter any files or images – We may, on occasion Archive them up to save YOUR bandwidth but our extracted files are EXACTLY like the source (its very easy to CRC check) – People may say "DONT DOWNLOAD FROM APUNKS"  but there is no real reason other than a bit of scene pettiness  – if seeking support in their forums/discord ensure you DO NOT mention that you downloaded FOR FREE, WITHOUT HASSLE from Arcade Punks – it is EXACTLY the same files.