No Sooner have the PiPiggies picked up their Odroid XU4s they released a heavy 128gb Odroid XU4 image "Extreme Raw" , now they return with their image but upped their storage game to 200gb, fixed a few bugs (such as PCFX not loading, missing PSP media, Saturn controller issues) and made a few tweaks here and there….
Hey Snowflake fuckers, we gone done it again, we used the latest greatest base image from Team Ora (1.5.2) and slapped down even more swill on this bitch – we got some mad respect for the ORA lot, they put together a solid – complicated – base image to work from that really has opened up the XU4 to decent emulation, alongside the emulator authors and the tweaks they have done together, there is some mad props!

So with our EXTREME RAW 128GB XU4 Image we added a bunch of ROMS to the usual suspects, as well as giving you a taste of 3DO gaming, Naomi Atomiswave, Naomi GD Rom, A good selection of N64 (Heck this machine oozes N64 Play-ability) , PC-FX, Loaded up the Ports Games, Sega Saturn (Yea you heard us!!) , Sharp X1 and X68 (Yea yea we know, why? well fuck you!) , and we even threw a bunch of Speccy titles on there too, on this image we made a few fixes (yea, yea we rushed shit when we checked it – whoops – sorry – fuck you), we sorted the Saturn Controller issues out, fixed the PCFX (shouts to Level1online for creating a temp solution for y'all).

We still aint 100% that this aint no polished perfect image, we gonna drop this one for you now to tell us whats turd, and whats Pork Crackling, so that when we drop our 256gb Image, its all nice and shiny for your 'Droid killing asses, then if you oink like good lil piggies we'll push a 400gb upside yo momma!

Greets go out to Team ORA who will probably give birth when they see this image, but hats off to you guys anyway, Greets go to Arcade Punks for the servers and supplies, Mad hate for the haters, and fuck anyone who wants to make a buck from selling our shit (Yea we looking at YOU Mr Ebayer, Mr Marketplace, Mr Amazoner), Huge props go out to the people that make this possible, them fuckers who you dont see on the web being credited, them motherfuckers who make the emulators, the bitches that port the emulators, those that make the video snaps and then all them whingy ass bitches who complain about everything handed to them on a plate (Yea potential-ANTIFA-man/boy/unknown we talking 'bout You!)

Eat Meat, Get High, Fuck Someone and Enjoy our image – PiPiggies
---
| | |
| --- | --- |
| RELEASE NAME: | [200GB]-Odroid.XU4.Extreme.Raw-PiPiggies |
DOWNLOAD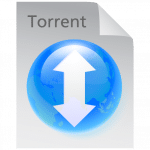 Highly advise using USENET  (NZB) to download this, it'll come SCREAMING down your line if you use one of our approved UseNet suppliers – see this page for more information. Note if your usenet (nzb) client is claiming there is a password then you need to use a different client – we DO NOT share password protected archives unless otherwise informed.
If using torrent we highly recommend using TIXATI on larger images as can handle large chunks BIGGER and FASTER!!