Quite recently Virtualman dropped a 128gb Pi Image (Gold Old School Edition) followed by a bigger and more polished 256gb Image (The Platinum Xi Old School AMP'D Edition), this is a shrunken version of the 256gb image, with a few of the CD Based roms removed, and with NO Attract Mode, making it friendly for your 128gb Micro SD Card, its worth noting this is a much polished, more fixed version than the previous 128gb version.
** POST-FIX/TIP – Highly Recommended **
– PSX improve audio sound stuttering make sure to go to retroarch options and turn off inuyasha hack. (Note: You may need to have it enabled for Zanac vs. Zanac psx game only).
– Anyone using 8bitdo controller fix long lag loading issues with Retropie 4.4.3!!** Depending on your controller type (in my case I was running 1.27 Firmware SN30 and was experiencing this long load issue for any emulator) – **YOU MUST UPDATE YOUR FIRMWARE of the controller to latest in my case 1.29 and works flawless!!!** https://youtu.be/oYZYRTYjhgs
** IMPORTANT NOTES **
@everyone **TIP** All Virtualman images are pishrinked (this facilitates people with cheap SD cards).
What this means only on FIRST BOOT you will see splash screen video load, right after you will see blank cursor
(THIS is NORMAL) as it's AUTO expanding drive behind the scenes (GIVE IT AT LEAST 1-3 MINUTES TURN IT OFF/THEN REBOOT)
AND ALL WILL BE OPERATIONAL!) After rebooting your pi (WILL TAKE A FEW MINUTES TO RESIZE AND ITS DONE)
BEFORE it gets into ES. Then it will be normal boot next time.
NOTE: IF YOU KILL IT it wont expand and you ll get errors that you have 0KB space and wont save any settings you do afterwards and will give you errors in any emulator.
** KNOWN ISSUES **
– Hit and miss with certain controllers when first initially bind your controller (right/left trigger won't bind), when you get to the bottom (don't press OK, simply role back and manual rebind it will work!) Supported controllers -> https://retropie.org.uk/docs/
– Arcade: Crackdown (slow game-play but playable, you can play same game on Sega Genesis 100%)
– Arcade can take a little longer to load (It needs time to load pre-defined cfg and bezel) but works perfect besides that.
– Arcade only FPAlpha2012: Worst case scenario if you come across Arcade game that it overlaps the bezel , just press X+Start > Video> Aspect Ratio and set it to Core vs. 1:1 PAL and save Game override only!
– N64: as you all know not all will load (some won't load at all and some requires press A to tweak emulator to load etc…).
– N64: I want to leave this library with you to tweak so one day emulators (software and hardware) will get better overtime to hopefully run these n64 games. You can delete as you see fit.
– Dreamcast: All games I have tested in this build and works (some you will need to bypass menus to get to gameplay) I want to leave this library for future hardware with more specs, but OC might help.
– Playstation 1: 98% of the games play perfectly (may have occasional stutter) I want to leave this library for future hardware with more specs, but OC might help.
– Handheld console bezels/overlays: As you all know this image was tailored for 1080p (progressive scan) TV's – if you have lower rez tv you have to alter retroarch bezels/overlay configs accordingly to your screen (Press X+Select and make your way to Overlays).
– 4K TV's: You may have to switch picture mode 16:9 to "fit to screen/auto" depending on your tv model.
– Attractmode removed, limited/complex configuration and difficult to support.
– It's been reported that you may have to delete .dat files for some daphne ex: lair.daphne/*.dat and it should load game afterwards.
– If is getting that annoying glgeterrorx505 , this is the fix. Retro-Pi Setup menu and manage core packages and Install/Update core only, and reboot this fixed my problem and i set my vram to 80 seems to be just fine so far! -> https://www.reddit.com/r/RetroPie/commen…ror_0x505/
**IN A NUTSHELL**
** EMPHASIS – TARGETED ALL DECADES 70's, 80's, 90's and 2000+ there is something for everyone that should bring back good memories! **
**DIVERSITY CATERING 128GB-SDCARD OF QUALITY CONTENT**
**EXACTLY THE SAME AS 256GB VMAN XI – PLATINUM OLD-SCHOOL AMP'd EDITION but less CD content base games across the board and with all post fixes.
– Total of 12508 games!
– 30 Systems
– Scummvm (48) A lightweight version of Scummvm includes Grim Fandango
– Dreamcast (15)
– Turbo-CD (30)
– Daphne (3)
– PSX (65)
– SegaCD (55)
and rest is all the same…!!
**RELEASE NOTES**
** ADDITIONS & FIXES **:
– All post fixes from XI applied
– Enabled retroachievements.org (you will need to register account)
Update UserID and Password – /configs/all:retroarch.cfg /configs/arcade:retroarch.cfg
Modify the following parameters:
cheevos_username = "yourusername"
cheevos_password = "yourpassword"
– Heavy emphasis on quality SELECT CD based games across several systems
– Brand new dedicated ES collection theme "Arcade Old School" – Thank you @DwayneHurst for the great work!
– 100% ARCADE revamped collection with netnew XML/artwork. (1750 all working)
– 100% Pre-installed ARCADE BEZEL PROJECT Enable, configured and tweaked with proper emulator and BP bezel applied when applicable.
– Improved Custom Arcade Old School collection (165 to 350!)
– Gameboy Color
– Nintendo DS (top 50 but not all tested but been told from good source they work)
– PSP Minis (top 15 games and fully tested)
– TurboGrafx16-CD (top 30)
– Scummvm & ResidualVM collection (top 48 lightweight version including Grim Fandango)
**Works with controller, best experience with mouse/keyboard but not required**
– Combined Residualvm into Scummvm so it's seamless and can select emulator.
– Daphne (top 3 games and works with controller, no keyboard required)
– Playstation 1 (65)
– Dreamcast (15)
– Commodore 64 (3200+)
– Amiga (1000+)
– Tons of artwork fixes and gamelist.xml optimization
– Compressed several system video snaps (much smaller in size and quality acceptable)
– Updated RetroPie and all core applications updated to 4.4.3
– Added script (Factory Reset Controller by @2Play!) comes in handy (can be done offline, NO INTERNET REQUIRED)
– Added script (Install_Eazy_Hax_RetroPie_Toolkit.sh) – This should include drivers for Xin / Arcade 2 player controllers etc…
– Added some preferred pre-loaded 3 of my fav themes. All support old-school & other collections.
– Replace several romset/gamelist.xml/artwork with No Intro collection!
– Overclock setting set to 1500mhz vs. 1550mhz for Pi3B+
– Retroarch for all systems not saving on exit and enable/disable auto save/load state should work now.
– Tons of arcade games optimization/mods and fixes and tons of TLT (Tender Loving Tuning) for Bezels & Emulators
– asplashscreen.sh changed -o both to -o also to fix audio volume for GPIO pins.
– vidoemodes.cfg fixed few lines that had corruption
– Tons of small minor Arcade(emulators.cfg) modified and please share if you have any tweaks for any other games.
– Pre-Loaded Files/Drivers (Waveshare Game-HAT) To install, just execute # sudo ./boot/Game-HAT/Game-HAT
** This will let you use Game-HAT on the go and I tweaked it so you can still plug to HDTV like normal to play with your friends.**
** FEATURES ** 
– 100% COMPATIBLE Pi3B and Pi3B+ – RASPIAN STRETCH 4.4.3 PRE-INSTALLED
– Hidden with so many GEMS games you have never played before and will enjoy the sense of discovery!
– Custom ES Themes that supports VMAN very own Arcade Old School custom collection!
– All pre-installed themes updated to latest (4.4.3)
– 40 top music collection (not annoying but you can customize or disable for RPMenu)
– 20 top random splashscreen videos on boot (can customize)
– Compressed all ROMS (zip) and CD based games (PBP,CHD,CSO)
– 6 Ports (Quake Bundle, Duke Nukem 3D & **BRUTAL DOOM!**) (Works with controller but best experience with ekyboard/mouse)
– Completely cleaned and revamped all artwork (skraper.net) and all gamelist.xml optimized with more meta data.
– All ROMS gone through and have at a minimum artwork (mixart, wheel and video snap).
– Pre-Generated top 10 ES Custom Arcade Classic collections, enable all of theme by default. Enable/Disable from ES->Start->GAME COLLECTION…
– Custom Arcade Bezels (Arcade Old School) collection
– Fully tested Arcade Set 1750 (All Working!!!)
**EMULATIONSTATION FRONT-END BASICS**
– When in Game (for all consoles and Arcade):
START+SELECT (returns you back to EmulationStation)
X+SELECT (RetroArch configuration, ex: set overlays/bezels/shaders etc.)
**SCUMMVM/RESIDUALVM** – (controller is supported but best experience with keyboard/mouse)
keyboard CTRL+Q or F5 (returns you back to EmulationStation)
controller R1 or R3 (menu will pop up and quite to EmulationStation)
**PORTS and PC** – (controller is supported but best experience with keyboard/mouse)
X+SELECT will work only on few games, but you can easily quite from in game menu and it will take you back to ES.
**Daphne**
Select (insert quarter)
L3 or Home button (returns you back to EmulationStation)
**NINTENDO DS**
R3 analog right or left will activate for GUI.
**AMIGA** (controller is supported but best experience with keyboard/mouse)
keyboard F12 for GUI or if custom control activated is home button or X+Start.
**C64** (controller is supported but best experience with keyboard/mouse)
C64 Space = Normal Space Bar
C64 ESC = Run Stop key
| | |
| --- | --- |
| RELEASE NAME: | [128gb]-XI-Gold old.school. AMP'D edition-Virtualman |
DOWNLOAD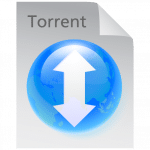 Highly advise using USENET  (NZB) to download this, it'll come SCREAMING down your line if you use one of our approved UseNet suppliers – see this page for more information. Note if your usenet (nzb) client is claiming there is a password then you need to use a different client – we DO NOT share password protected archives unless otherwise informed.
If using torrent we highly recommend using TIXATI on larger images as can handle large chunks BIGGER and FASTER!!