Wolfanoz is back, and hes still packing BIG Punches! Releasing a 256gb version of his recent SPECIAL XU4 400GB ODROID IMAGE, , with just a few things removed to make XU4 gaming available to everyone, not just the 400gb Club! – The video below shows the awesome 400gb Image, and we'll list straight after the differences (i.e. what it dont got!).
To get this image down to 256gb Wolfanoz has removed PC systems,  Most of the handhelds (except PSP and DS) and a chunk of Dreamcast, PSX, PSP and PCE-CD roms (as well as a few other larger CD Based titles). Also removed Kodi – this is a games image, not no streambox!.
Recently The PiPiggies dropped us a message :-
Loving Wolfanoz 400gb, we dropped a quick and early, unpolished drop to keep the bitches from bitching, Wolfs dropped a highly polished, gleaming, sunkist image which urges us to insist you delete our downloaded images from existence.. We won't be dropping a 400gb now as Wolfs 400gb is just pure, like the Egyptian gods themself have hand made it ready for presenting to their queens….. Wolf, we take our bloodied hats off to you THIS is an image and a half!! – Props, Peace and urging you to fuck something – The PiPiggies
Thats what you call a scene shout-out and a half!
Wolfanoz 256GB "Odroid Does What Pi Don't" Edition

Howdy all! I narrowed down the 400GB image to 256GB for those that missed out on the 400GB sales and were looking for something to tide them over until then (or if you're perfectly happy with this).

I went heavy on games that normally don't run on the Pi or run well. I have weeded most of the games on all platforms out that don't run or run well (sadly Burning Rangers for the Saturn runs like hot garbage, which was one of my favorite games). Retroarch thankfully had some options for the lr-yabuse emulator (which mostly runs really slow) but does run great for a handful of games. I really hope development continues for that emulator. It shows a ton of promise and the XU4 helps but development of the emulator needs to happen. Not being able to run Panzer Dragoon at full speed is sort of a bummer, too.

Took a while to get the microSD card to self expand but success (and it should autoexpand). If it happens to not do so, follow these instructions:
1) Quit Emulationstation
2) cd /media/boot
3) sudo ./resize.sh
4) Reboot
5) Quit Emulationstation
6) cd /media/boot
6) sudo ./resize.sh
7) Success!

Console Notes:
1) Bezels should be all preinstalled and ready to go.
2) You may need to reconfigure your controller to PSP (PPSSPP) and Nintendo DS by opening its settings. This is usually pretty standard. I used a generic PS3 controller so your mileage may vary.
3) You also have to set up your controller for Reicast in the Retropie Setup menu if you plan on switching emulators to Reicast from the libretro version. However, the libretro version works really well fortunately.

Miscellaneous Stuff:
1) For login (different from Raspberry Pi), odroid is the connection for any FTP client (or from PuTTy),
Login is pigaming (all lowercase)
Password is retropie (all lowercase).
2) You can also do a \\odroid from an open explorer window in Windows to access folders once connected to your network if you choose to remove / add new games easier.

I would suggest using Skraper (https://www.skraper.net/) for your images and snaps. It's fantastic. If you get an account and donate to ScreenScraper, they will give you 5 extra threads to scrape with an account!
To add your Odroid, make sure it's connected to the Interweb, choose Retropie and \\odroid\configs when it asks for a folder and then \\odroid\roms for your roms folder. You then can configure Skraper to have what kind of media you like.

Kodi I left out on this image to make it a pure gaming experience figuring most folks have media boxes and the image is about as chocked full as I could get it with the games that Pi normally can't run.

As for those wondering if Attract Mode is included, it isn't. I personally feel Emulationstation is at the point where it runs and feels just as good, thus why I did a one shot with my 32GB arcade image to make those folks happy. This is in due (and thanks) to people like Dwayne Hurst, David Marti, Phil's Doodles, and many other amazing digital artists who continually pump out amazing themes as well as being amazing people. With images as big as these, attract mode is honestly more of a headache.

All your usual scripts are there as well as Eazy Hax's suite that Team ORA put in by default. I added a ton of background music but you can disable this with his kit. The fan is running in Advanced mode currently (instead of default) as this thing can get really hot. Idle at Default was 65C! Feel free to bump it up more with the Eazy Hax fan tool if you feel it's still warm. Temps with my XU4 ranged from 47C idle to about 75C when running fully from what I've seen with the advanced fan mode. Music is running by default. You can also turn that off with the scripts if you like. I added as many game soundtracks as I could think of.

I will be busy myself over vacation trying to choose what games to play. Then again, it's fun to just sit there and watch all the vids when the screensaver goes active until I pass out on my couch.

Many thanks to great people like Arcade Punks, David Marti, Dwayne Hurst, CoinJunkie, Level1Online, MadLittlePixel, DrewTalks, WDG and many others for your input and others I may have left out for your support as well!

Have fun wherever you may be and Happy Holidays!

Love and God bless,

Wolf
---
| | |
| --- | --- |
| RELEASE NAME: | Wolfanoz_256GB_XU4_Special |
DOWNLOAD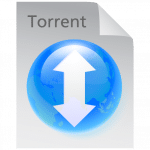 Highly advise using USENET  (NZB) to download this, it'll come SCREAMING down your line if you use one of our approved UseNet suppliers – see this page for more information. Note if your usenet (nzb) client is claiming there is a password then you need to use a different client – we DO NOT share password protected archives unless otherwise informed.
If using torrent we highly recommend using TIXATI on larger images as can handle large chunks BIGGER and FASTER!!