pvcHook shares with us this brilliant fully loaded GDEMU SD image with 95 games , complete with artwork as well as a homebrew section!
The video below shows those unfamiliar with the GDEMU all about the handy little Dreamcast hack…
I absolutely love your site and it was of great help when I built my Hyperspin arcade cab 4 or 5 years ago. I recently got a Sega Dreamcast and upgraded it with a GDemu. I realise that setting up an SD card for it is harder than the typical ODE SD card, so I made a nice 128gb card, complete with game artwork and a separate section with some of the better homebrew games. In total, 95 curated Dreamcast games from all genres – racing, SHMUPS, fighting, RPG, you name it.
… But no sports games because I'm not into those.
So yeah, I'd like to share this with the community as a thank you !
Cheers!                                                                                                                                                                                   – pvcHook
| | |
| --- | --- |
| RELEASE NAME: | DC.GDEMU-95.ROMS.Loaded-pvcHOOK |
DOWNLOAD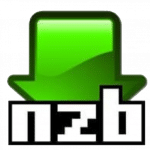 Highly advise using USENET  (NZB) to download this, it'll come SCREAMING down your line if you use one of our approved UseNet suppliers – see this page for more information. Note if your usenet (nzb) client is claiming there is a password then you need to use a different client – we DO NOT share password protected archives unless otherwise informed.
If using torrent we highly recommend using TIXATI on larger images as can handle large chunks BIGGER and FASTER!!