Always great when we get to showcase true artists work, in this instance Mr Will Allen, famed Retropie Emulation Station theme creator brings to us THE SEGA CHANNEL THEME – Available for download RIGHT NOW!
For those who don't know The Sega Channel was an online game service developed by Sega for the Genesis video game console, serving as a content delivery system. Launched in December 1994, Sega Channel was provided to the public by TCI and Time Warner Cable through cable television services by way of coaxial cable. It was a pay to play service, through which customers could access Genesis games online, play game demos, and get cheat codes. Lasting until July 31, 1998, Sega Channel operated three years after the release of Sega's next generation console, the Sega Saturn. Though criticized for its poorly timed launch and high subscription fee, Sega Channel has been praised for its innovations in downloadable content and impact on online services for video games. More info (source)
ORIGINAL SEGA CHANNEL VHS VIDEO CAPTURE
| | |
| --- | --- |
| RELEASE NAME: | Sega.Channel.Theme.EmulationStation-WillAllen |
DOWNLOAD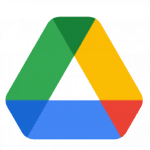 Highly advise using USENET  (NZB) to download this, it'll come SCREAMING down your line if you use one of our approved UseNet suppliers – see this page for more information. Note if your usenet (nzb) client is claiming there is a password then you need to use a different client – we DO NOT share password protected archives unless otherwise informed.
If using torrent we highly recommend using TIXATI on larger images as can handle large chunks BIGGER and FASTER!!