Scoony presents this awesome 32gb loaded build celebrating Halloween, every system has horror games tailored for the image (Arcade has a mini arcade set – excluding horror) – the image is designed for a 5:4 Aspect ratio (such as Arcade 1up) but looks fine changed over to 16:9 (as the original Hursty theme intended!). This has been tested on a Rpi4 8GB and DOES NOT BOOT – But worked fine on our tester Rpi4 4gb model.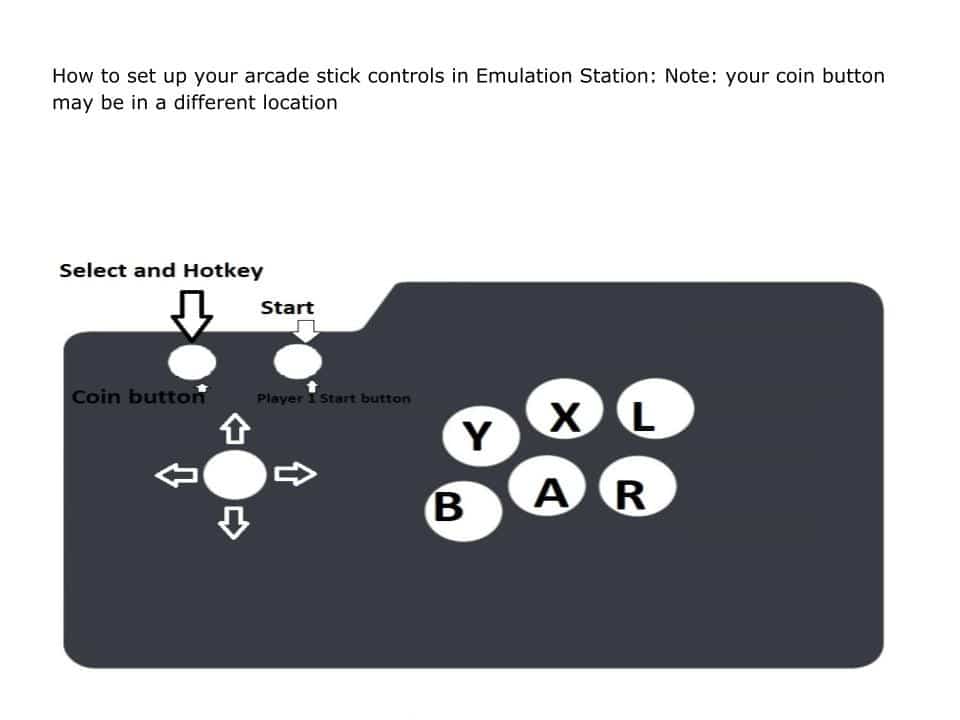 FROM THE AUTHOR:
Here's a little Halloween Candy for the punks from Scoony and DB Project.

•Made for a Pi4 2gb or 4gb version. I have not tested it on the 8gb or Pi 400 but I doubt it will work without some config editing
•32GB Samsung Plus micro sd card used but most cards should work
•Made for 2 player arcade cabinet with a 5:4 aspect ratio monitor(i.e. Arcade1up monitor)
•Brand new custom Halloween splash screen, launching image, theme, screensaver pics all made by DB Project
•Custom Halloween themed background music put together by me
•Halloween Special theme by Hursty included. It was intended for a 16:9 monitor but looks fine on a 5:4 monitor
•6-button fightstick preferred but if you only have 2-4 buttons most of the games will be playable
•Favorites folder contains all 167 Halloween themed games including arcade(except gun games). All other console folders contain only Halloween games
•Built on VMan and 2Play!'s Pi4 base image. Neither VMan or 2Play! worked on this project.
•Retro Bliss arcade set with a few changes and only Halloween themed games for consoles to conserve space
•All Halloween games have artwork, snaps, marquees and game descriptions. Note: only video snaps will show up in the default theme
•There are more Halloween games that could have been included but this collection is for use on an arcade cabinet and many PS1, Saturn, Dreamcast, etc games are better played with a controller
•Openbor- You will need a keyboard to set up your controls but should only need to do this once
Instructions:
Plug in a keyboard to your Pi
Open Halloween – The Wrath of Michael Myers in OpenBOR folder
Press Enter on keyboard
Go to Control Options and press Enter
With Setup Player 1 highlighted press Enter
Setup controls for all buttons by pressing Enter next to the button/direction and then the corresponding button on your arcade sticks/buttons
For a 6-button fight stick, setup your buttons as follows(See How to setup arcade stick and buttons in ES jpeg pic attached with image for instructions on how to setup your buttons):
Attack 1 = B, Attack 2 = Y, Attack 3 = X, Attack 4 = L, Jump = A, Special = R, Start = Start, Screenshot = Select
Go to OK, press Enter and then do the same process for Player 2 but on the player 2 stick/buttons
Change any other desired options like aspect ratio, etc
To save these changes to all OpenBOR games: Go to Options->System Options->Config Settings->Save Settings to Default.cfg and press Enter
If this does not work, unfortunately you will need to configure the controls for each OpenBOR game and then save the config just for that game

Thanks
•DB Project for his computer graphics skills – without you this image would have not been nearly as cool
•Vman and 2Play! for the base image and add-ons
•Hursty for his Halloween Special theme, his help in the RetroPie community and Hursty's theme school
•Retro Lizard for awesome builds and help in the retro/arcade game communities. Also for the Scoonycade!
•All the RetroPie developers and testers. Without them none of this is possible
•All the creators of the hacked games included. Your hard work is appreciated!

Scoony
Available on TORRENT and NZB  (Usenet) – Highly advise using USENET to download this, it'll come SCREAMING down your line if you use one of our approved UseNet suppliers – see this page for more information. Note if your usenet (nzb) client is claiming there is a password then you need to use a different client – we DO NOT share password protected archives unless otherwise informed.
Title ="[32GB]-Halloween.Candy.RPI4.2gb.4gb-Scoony"