Earlier today Project Hyperpie dropped Hyperpie 2 for the Raspberry Pi, only hours later the HyperPie expanded team bring you HyperPie 2 PC Edition, an eagerly awaited release by many !! Known as HPPC v2 This base release (Containing no media (see seperate download) and no ROMS) will pick up where the original HyperPie PC Edition left off, its like we are celebrating our 18th, 21st and 40th all in one day- BRING ON THE STRIPPERS!!
So the media pack is a seperate download and is COMPLETE , for ROMS simply add your existing HyperPie PC romsets grab them from most of your Pi Images, your old HPPC installation or download directly from OUR ROM SET DOWNLOADS.
There is a WHOLE BUNCH of extra emulators, including Teknoparrot, so you can now play some of them PC Based arcade dumps – the HPPC v2 Devs have assured me there will be many an update to keep up to date with the ever changing emulator, look closely at the video above you will see some systems you HAVE NEVER seen before on an attract mode based front end for PC, get ready for HYPERPIE 2 PC EDITION!
WHATS NEW
Completely revamped Rocketlauncher, added all the emulators from original HPPC, upgrades, and new systems.
Overall Functionality of Rocketlauncher and Attract mode is much better.
Added all new Fade in screens for every system, all custom made by "Hursty" for HPPC2
All systems included launch and work with a 360 controller, or keyboard if controller is not supported.
Fixed systems from orginal HPPC to now work, ie atari 5200, amstrad cpc, zx spectrum..etc
Newly updated romlists to match hyperlist, more games now supported by standardized romlists
Neo Geo AES now runs in console mode, you dont have to mess with any settings.
Many new systems added such as: HBMame, Another Arcade Emulator (AAE), Cave CV1000 boards (Cave 3rd), Nesicaxlive, Sega Triforce, Sega Arcade (Daytona 3), Sega Ringwide/ Ringedge, Popcap, Pinball, 3ds, Amiga, Amiga cd32, SNES MSU-1 (SNES CD), Wii Ware, N64 DD, Dreamcast indies, PS3,Japan specific consoles, and one other very experimental system….XBOX 360!!
Steam is now supported.
New layouts
New Nested mode
All emulators updated to latest releases
New artwork (wheels, boxes, snaps, flyers)
Brand new, Custom Video Previews by Eddy Smith released only for Hyperpie2
SYSTEM LIST
AAE
Amstrad CPC
Arcade SHMUPS
Arcade
Atari 2600
Atari 5200
Atari 7800
Atari Classics
Atari G42
Atari Jaguar
Atari System 1
Atari System 2
Banpresto Classics
Capcom Classics
Capcom Play System II
Capcom Play System III
Capcom Play System
Cave 3rd
Cave
ColecoVision
Commodore 64
Commodore Amiga CD32
Commodore Amiga
Daphne
Data East Classics
Examu eX-BOARD
Final Burn Alpha
Future Pinball
Gaelco
GCE Vectrex
HBMame
Irem Classics
Irem M10-M15
Konami Bubble System
Konami Classics
Mame (Advance)
Mame (Libretro)
Mame (Mame4all)
Mame
Microsoft MS-DOS
Microsoft MSX2+
Microsoft MSX2
Microsoft MSX
Microsoft XBOX 360
Midway Classics
Mitchell Corp Classics
MUGEN
Namco Classics
NEC PC Engine-CD
NEC PC Engine
NEC PC-FX
NEC SuperGrafx
NEC TurboGrafx-16 SHMUPS
NEC TurboGrafx-16
NEC TurboGrafx-CD
NESiCAxLive
Nintendo 64 Japan
Nintendo 64
Nintendo 64DD
Nintendo Classics
Nintendo Entertainment System SHMUPS
Nintendo Entertainment System
Nintendo Famicom Disk System
Nintendo Famicom SHMUPS
Nintendo Famicom
Nintendo Game Boy Advance SHMUPS
Nintendo GameCube
Nintendo Satellaview
Nintendo SuFami Turbo
Nintendo Super Famicom
Nintendo Wii U
Nintendo Wii
Nintendo WiiWare
OpenBOR
Panasonic 3DO
PC Games
PGM Classics
Pinball Arcade
Pinball FX2
PopCap Games
Psikyo Classics
Raizing Classics
Sammy Atomiswave
ScummVM
Sega 32X
Sega Arcade
Sega CD
Sega Classics
Sega Dreamcast Indies
Sega Dreamcast SHMUPS
Sega Dreamcast
Sega Genesis SHMUPS
Sega Genesis
Sega Hikaru
Sega Mark III
Sega Master System Tectoy
Sega Master System
Sega Mega Drive Japan
Sega Mega Drive
Sega Model 2
Sega Model 3
Sega Naomi 2
Sega Naomi
Sega Ring
Sega Saturn Japan
Sega Saturn SHMUPS
Sega Saturn
Sega SC-3000
Sega SG-1000
Sega ST-V
Sega System 16
Sega System 18
Sega System 24
Sega Triforce
Sega X Board
Sega Y Board
Sinclair ZX Spectrum
SNK Classics
SNK Neo Geo AES
SNK Neo Geo CD
SNK Neo Geo MVS
Sony PlayStation 2 SHMUPS
Sony PlayStation 2
Sony PlayStation 3
Sony PlayStation Japan
Sony PlayStation SHMUPS
Sony PlayStation
Sony PSP SHMUPS
Steam
Super Nintendo Entertainment System CD
Super Nintendo Entertainment System SHMUPS
Super Nintendo Entertainment System
Taito Classics
Taito Type X
Toaplan Classics
Touhou Project
Visco Classics
Williams Classics
Looking for the installation guide? Click Here
DOWNLOAD
| | |
| --- | --- |
| RELEASE NAME: | Official.Hyperpie v2 Pc.Edition -ProjectHyperpieExpanded |
| | |
| --- | --- |
| RELEASE NAME: | Official.Hyperpie v2 Pc.Edition Full Media -ProjectHyperpieExpanded |
| | |
| --- | --- |
| RELEASE NAME: | HyperPie.v2.PC.Unofficial BIOS.Set-ArcadePunks |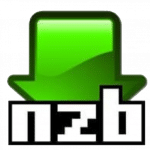 Highly advise using USENET  (NZB) to download this, it'll come SCREAMING down your line if you use one of our approved UseNet suppliers – see this page for more information. Note if your usenet (nzb) client is claiming there is a password then you need to use a different client – we DO NOT share password protected archives unless otherwise informed.
If using torrent we highly recommend using TIXATI on larger images as can handle large chunks BIGGER and FASTER!!