Dont get excited – its not quite ready yet, there is still no official Retropie on the Raspbery Pi 4 yet, HOWEVER, there are a few people who have compiled their own versions – remember – we are not just waiting for the main Retropie forked for rpi4 but also some of the emulators (especially the ones that are gonna run that better shit – Dreamcast, N64 etc….).
So with other gaming operating front ends getting ahead (still no Recalbox) such as Lakka we can only check out these unofficial builds such as:-
There were lots of reports it never worked, a few saying it ran sweet! But the majority was a big No no… More info HERE
808 RETROS PI 4 BASE IMAGE
You'll find this in our PI 4 IMAGE DOWNLOADS PAGE named "[8gb]-Retropie.for.PI4.Unofficial.inc.BIOS.NO.ROMS-808RETRO" – its a base image from 808 Retro, loaded with some handy tools, including bezel project and a ton of emulators (and bioses!). Its very simple to get running but you will need a keyboard and mouse. Turn it on and it starts on the Raspbian Buster Desktop. Open up a terminal from the top tool bar and type in emulationstation. It then starts and goes full screen and asks for controller input. That's it your up and running.
JBS BS BASIC RETROPIE FOR PI 4
Below in the downloads section you will find "[8gb]-JBs.Basic.Retropie.for Pi4-V1.1-JB" this Build is Retropie Installed on top of raspbian-buster on the Raspberry pi 4 – there is installed SSH as well as FTP Server for simplicity in merging Builds, ROMS, and Themes. Works really Fast with a Crossover Ethernet cable fom gb Port to gb Network ports.   This build contains :-
easyHax tool kit
Bezel Prodject
Skyscraper
f4 Exits ro buster Desktop
FTP And SSH Log in / Username; pi / Password; retropie
THE SUPREME TEAM PI 4 BETA
Our friend Restalgia checks out the first beta release from the Supreme Team in this video below
For SSH the details are User:Pi Password:supreme  – You can also find this build at the base of the page in the DOWNLOADS section you will find "[8gb]-Supreme.Pi4.Beta-SupremeTeam"
MONKAS RASPEBERRY PI 4 IMAGE
In the video below , Youtuber therexershow checks out Monkas 6gb Raspberry Pi 4 image (v3.1 beta).
Raspbian lite with amiberry for Pi4. installed kodi 17 fom the buster repo but did not add the kodi apps there .. Improved performance on PSP (God of War 60fps 1xres, others 60fps 2xres). mame libretro added for better mame compatibility fixed saturn lr-yabause ,added pcenginecd and tg16 cd to es_systems.cfg,added mesen-s libretro as default snes emulator added overclock settings to raspi config
over_voltage=4 arm_freq=1950 gpu_freq=600 v3d_freq=750
overclocking added to boot config but disabled you have to enable it ) Kodi shuts down only with reboot option
This can also be found below in the DOWNLOADS  the title is "[6gb]-Moka.RPI4.Beta.3.1-Monka"
BUT DONT GIVE UP YET….
The Retropie team are, without a doubt, just awesome people, however they have no super human capabilities and from what we gather Raspberry Pi did not send them any new Pi 4 single board computers on, or prior to release, thus as there is a global shortage (certainly of the larger memory 4gb versions) the chances are the guys have yet to even lay their hands on them, those people looking at their 4gb Pi 4 SBCs should consider themselves lucky that they are first in line when something official does drop… Until then, You'll live!
DOWNLOAD
| | |
| --- | --- |
| RELEASE NAME: | [8gb]-Retropie.for.PI4.Unofficial.inc.BIOS.NO.ROMS-808RETRO |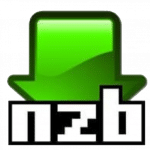 | | |
| --- | --- |
| RELEASE NAME: | [8gb]-Supreme.Pi4.Beta-SupremeTeam |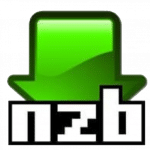 | | |
| --- | --- |
| RELEASE NAME: | [6gb]-Moka.RPI4.Beta.3.1-Monka |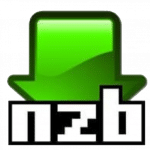 Highly advise using USENET  (NZB) to download this, it'll come SCREAMING down your line if you use one of our approved UseNet suppliers – see this page for more information. Note if your usenet (nzb) client is claiming there is a password then you need to use a different client – we DO NOT share password protected archives unless otherwise informed.
If using torrent we highly recommend using TIXATI on larger images as can handle large chunks BIGGER and FASTER!!