Its HERE the official release of the PiPiggies FULLY LOADED 8TB Hyperspin Pack download – yes 8 TERRABYTES – But we got your back, instead of releasing it as an 8TB we , think, we got this shit locked down, we are going to release it in multiple packs.
DOWNLOADING
Some of the Members may have already seen (and grabbed) this from our Official Members Area, whereby its more than likely to appear first in most cases. This will be available via the following downloads
Usenet (nzbs) – for more info on Usenet and why its TOTALLY worth getting it for high speed, congestion free download check THIS INFORMATIVE LINK OUT
Torrent – We will be seeding each pack, for an average of 90 days, but we want to see these packs whizzing down your lines, so STAY INVOLVED and seed a little – and feel free to brag the fuck about it – like we wanna hear how sexy you are for helping seed #legendsseed
Members Area – Members will see this in the Official Members Area FTP Servers
We will announce each pack as it arrives , both on the website and the FaceBook page.
HELP
We have a dedicated forum for "ALL THINGS PIPIGGIES 8TB HYPERSPIN DOWNLOAD" – from jumbled files, to booting and running, Please USE THE FORUM so we can all share and learn from others experiences.
THE FIRST PACKS
With the release there are FOUR (4) Packs already available to download.
001-BASE – The base pack, including Hyperspin, No ROMs, No Media, No Emulators
002- EMULATORS – All the technical Emulators
003- MEDIA – All the media for the entire 8tb build – congrats you now have a huge set up of media!
004-ROMS / #-01 – A Roms pack ready to add and start playing with the build (we will show you how below!) – the ROMS pack contains 2 rare collections that you may have not used before…  G.O.G. Games and Big Fish Games
PRE-SETUP INSTALLATION – BEFORE RUNNING!
OK SO FIRST YOU NEED TO INSTALL THE "MUST HAVE INSTALLS (CLICK HERE TO DOWNLOAD)"  – This is a bunch of files that you are going to need installed for the drives and emulators to be working perfectly – download that, extract it and and go tot the "INSTALL THESE" folder go through every sub-folder and run the install programs
YOU NEED TO INSTALL A SPECIAL FONT – Head to the "INSTALL THIS FONT" folder and right click the BebasNeue font and select INSTALL…
Thats it – delete the downloaded install pack – you dont need it again (unless you are going to set it up somewhere else!).
WHAT TO DO WITH THEM – EXTRACTION AND SETUP!
OK, So you need to get this bad boy installed on your D: Drive, IT MUST BE THE D: DRIVE – You may need to change the drive letters in order to get this to work.  You will need WINRAR to extract the archives.
EXTRACT THE 001-BASE to the ROOT of your d: drive, if you are unsure how to extract we recommend using Winrar and following this guide.IN THE ROOT OF D: YOU SHOULD SEE A FOLDER NAME "Arcade" inside this you should see other folders such as "cache, databases, and so on"
EXTRACT THE 002-EMULATIORS INTO THE ROOT OF THE ARCADE FOLDER IN ROOT OF D DRIVEThere should now be a folder called EMULATORS inside the Arcade folder
EXTRACT THE 003-MEDIA INTO THE ROOT OF THE ARCADE FOLDER IN ROOT OF DRIVE DThere should now be a folder called MEDIA inside the Arcade folder
FINALLY, FOR THIS PACK, EXTRACT 004-ROMS (named system roms) into THE ROOT OF THE ARCADE FOLDER IN ROOT OF DRIVE DIn this instance there should now be a folder called System roms\8TB+ Drive\Big Fish Games and System roms\\8TB+ Drive\Gog Games inside the Arcade folder.
NOTE: For adding all the future packs it is simply a case of re-doing step 4
So in the root of the D:\ Drive you have a folder called Arcade and inside that should look like this ….
NOTE1- Before we start, its worth pointing out that this build is pre-configured to a WIRED XBOX 360 CONTROLLER
and will JUST WORK, otherwise you may need to configure your controller.
NOTE2– Its also worth noting that when you first fire up Hyperspin, you may get some shit on your Anti-Virus pop up – this is all safe and what you are experiencing is FALSE POSITIVES – you may have also got these when extracting the above – you need to ensure your virus software has not moved the files into a vault as this means they will no longer work, you need to mark them as safe, and allow them to run.
NOTE3– Its also worth noting that Windows 10 did an update that stopped Hyperspin from working, so if nothing happens then you will need to download THIS (if you are a member of the Hyperspin Forums) or THIS (if not)  and overwrite the files inside D:\Arcade\
LETS FIRE THIS BABY UP AND SEE WHAT YOU CAN AND CANT DO!
Now you can take a look around your Hyperspin Front End, remember you only have a few games (G.O.G. and BIG FISH GAMES) and they are NOWHERE NEAR Perfect (more on that next)…. For shits and giggles fire up 1insane in the GOG Games Folder, its a great game!
ARE YOU TELLING ME THE FIRST ROMS PACK ADDON IS CRAP?
In a nutshell, YES, this was intentional, lets be fair NO-ONE plays , Big Fish or G.O.G. Games (much!?) – so heres what we have done, over on the OFFICIAL HELP FORUM We have created special sections for each download pack, the "theory" behind this is that each one can be discussed, ripped apart, edited, fixed, updated, upgraded and so on, by the AWESOME COMMUNITY that is you guys, so we can tell you the GOG and BIG FISH are incomplete and dont match the wheel, just to get you started – dont worry each pack is not going to be so shabby, but we want you to go get involved and see HOW EASY it is, someone will release a GOG FIX and a BIG FISH FIX and you'll just be over the moon… So to help you out, heres the LINK TO THE ROMS PACK TOPIC. Good Luck 😀
DOWNLOAD
| | |
| --- | --- |
| RELEASE NAME: | [8tb].Hyperspin.PC.Fully.Loaded-001-Base-PiPiggies |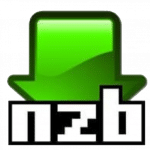 | | |
| --- | --- |
| RELEASE NAME: | [8tb].Hyperspin.PC.Fully.Loaded-002-Emulators-PiPiggies |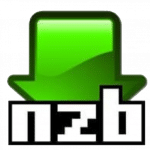 | | |
| --- | --- |
| RELEASE NAME: | [8tb].Hyperspin.PC.Fully.Loaded-003-Media-PiPiggies |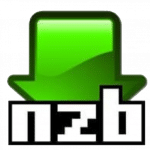 | | |
| --- | --- |
| RELEASE NAME: | [8tb].Hyperspin.PC.Fully.Loaded-004-ROMs-001-PiPiggies |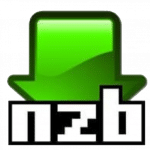 Highly advise using USENET  (NZB) to download this, it'll come SCREAMING down your line if you use one of our approved UseNet suppliers – see this page for more information. Note if your usenet (nzb) client is claiming there is a password then you need to use a different client – we DO NOT share password protected archives unless otherwise informed.
If using torrent we highly recommend using TIXATI on larger images as can handle large chunks BIGGER and FASTER!!