Our friend and YouTuber Night shade has been in touch to ask us to share this awesome Commodore inspired Raspberry Pi 3b image that he has created, alongside his own demo video – you can see this looks TOP NOTCH and we almost want to grab the old Commodore T-shirt out the wardrobe (EDIT: if we had one , or do we !!?)….
This was share to us via contact and over on our forum, whereby Night Shade tells us more about this awesome image :-
Amiga
Amiga 1200
Amiga CD32
C64
C128
CDTV
Plus 4
VIC-20
All systems are using Retroarch so that makes controller setup simple and also lets all systems use bezels. Fully loaded with a custom theme with custom loading videos for each system as well as a custom boot video including custom scripts for background music (it comes with several Amiga mp3 files) and a script for managing the bezels.
All games have been scraped and have either a video or screenshot along with a wheel art.
Night Shade, has told us he is working on other similar images including Atari Only, Nintendo Only, Sega Only etc… As well as conversion over to Pi4b – watch this space for updates!
---
| | |
| --- | --- |
| RELEASE NAME: | [32GB]-Retropie.Commodore.Collection.Pi3b-Nightshade |
DOWNLOAD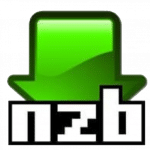 Highly advise using USENET  (NZB) to download this, it'll come SCREAMING down your line if you use one of our approved UseNet suppliers – see this page for more information. Note if your usenet (nzb) client is claiming there is a password then you need to use a different client – we DO NOT share password protected archives unless otherwise informed.
If using torrent we highly recommend using TIXATI on larger images as can handle large chunks BIGGER and FASTER!!