The PiPiggies 8TB Hyperspin Download is almost done (only 2 or 3 ROM packs left after this one!) – This is a small download pack (under 5gb!) – is short but sweet and contains some decent bangers!
CONTAINS
UNIPLAYER
UTILITY
VECTOR 06C
VINTAGE BASIC
VM LABS NUON
VTECH CREATIVISION
VTECH SOCRATES
VTECH V.SMILE
WATARA SUPERVISION
WOW ACTION MAX
There are only a few more official packs remaining – so why not get involved in the "Cab Build Concept" or see some of the "recommended tweaks"  over on the forum – we'd love to know what you are doing/have done with your build!
DOWNLOADING
Some of the Members may have already seen (and grabbed) this from our Official Members Area, whereby its more than likely to appear first in most cases. This will be available via the following downloads
Usenet (nzbs) – for more info on Usenet and why its TOTALLY worth getting it for high speed, congestion free download check THIS INFORMATIVE LINK OUT
Torrent – We will be seeding each pack, for an average of 90-120 days, but we want to see these packs whizzing down your lines, so STAY INVOLVED and seed a little – and feel free to brag the fuck about it – like we wanna hear how sexy you are for helping seed #legendsseed
Members Area – Members will see this in the Official Members Area FTP Servers
We will announce each pack as it arrives , both on the website and the FaceBook page.
HELP
We have a dedicated forum for "ALL THINGS PIPIGGIES 8TB HYPERSPIN DOWNLOAD" – from jumbled files, to booting and running, Please USE THE FORUM so we can all share and learn from others experiences.
WHAT TO DO WITH THEM – EXTRACTION AND SETUP!
 FOR THIS PACK, EXTRACT into THE ROOT OF THE ARCADE FOLDER IN ROOT OF DRIVE D In this instance there should now be a folder called System roms\Phillips CD-i and so on….
| | |
| --- | --- |
| RELEASE NAME: | [8tb].Hyperspin.PC.Fully.Loaded-004-ROMs-013-PiPiggies |
DOWNLOAD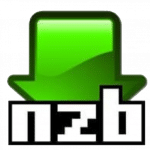 Highly advise using USENET  (NZB) to download this, it'll come SCREAMING down your line if you use one of our approved UseNet suppliers – see this page for more information. Note if your usenet (nzb) client is claiming there is a password then you need to use a different client – we DO NOT share password protected archives unless otherwise informed.
If using torrent we highly recommend using TIXATI on larger images as can handle large chunks BIGGER and FASTER!!